Fitness is a state of being physically healthy and mentally sound. It helps you live longer and enjoy a better quality of life.  We can see different types of fitness programs out there, so it's important to do your research before choosing one. Make sure to read reviews and ask around for recommendations before making your final decision. The most important factor is to find a program that you enjoy and that you can stick with. Besides, consistency is key when it comes to getting results from your fitness program. So, If you can find a workout program that you look forward to doing, you're more likely to stick with it and see the results for the fitness what you're looking for.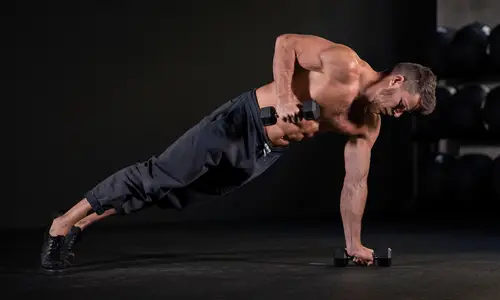 How to Choose the Right Workout Program for You
Choosing the right workout program can be a difficult task. There are so many programs out there, and it can be hard to know which one is right for you.
Here are 6 best tips to help you choose the right workout program for you:
1.Set realistic fitness goals: Before you can choose the right workout program for you, you need to know what you want to achieve. Do you want to lose weight, build muscle, or improve your cardiovascular health? Once you know your goal, you can start looking for a program that will help you achieve it.
2. Your fitness level: If you are new to working out, you will want to choose a program that is designed for beginners. If you are more experienced, you can choose a more advanced program.
3. Consider your schedule: How much time do you have to dedicate to working out? If you only have a few hours a week, you will want to choose a program that is not too time-consuming.
4. Your budget: Some workout programs can be expensive, especially if they require special equipment or access to a gym. If you're on a budget, there are plenty of programs out there that don't cost a lot of money.
5. Get recommendations: Talk to your friends or family members who workout and see what programs they recommend. You can also read online reviews to get an idea of what others think of different programs.
6. Try it out:  Once you have narrowed down your options, try out a few different programs to see which one you like the best. You may have to try a few before you find the perfect fit.
The 10 Best Online Fitness Workout Programs
Some people prefer to workout on their own, while others do better with the support of a group. There are online fitness programs for both types of  individuals. You can search online fitness programs that will help you stay on track with your fitness goals, and you can find the programs that will give you the motivation you need to push yourself harder.
The best online fitness programs are the ones that will fit into your lifestyle and help you reach your fitness goals. Here are 9 of the best online workout programs that you can be suitable for you.
1. Strength training and mobility exercises 
The best fitness workout program will include strength training and mobility exercises if you're serious about getting in shape. The MAPS Anabolic Workout is a fusion of Calisthenic movements and strength training. It features heavy squats, deadlifts, overhead presses, and bench presses. It also includes exercises for your arms, such as triceps extensions and barbell curls.
2. Moderate Intensity
Beginners should aim to start their exercises at a moderate intensity, which is about Level 5 on the intensity scale. A talk test is an easy way to gauge this level of exercise. The sample workout program below is designed for people new to physical exercise
3. Aaptiv App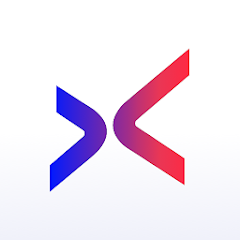 For fitness novices, the Aaptiv app is an excellent choice. This fitness workout program has a variety of strength and cardio workouts and is suitable for those with limited time or money. It's an excellent option for beginners as it offers unlimited classes. Its free trial period means you can try it before you buy it.
Advanced lifters typically use a four-day split, training different body parts daily. This allows them to focus on a higher training volume in less time. For instance, they may pair the chest and triceps on Tuesday and the back and hamstrings on Friday. The rest of the body gets a rest day on Monday and Wednesday.
4. Obe Fitness 
Obe Fitness is another fitness workout program that offers online fitness classes. The Obe Fitness is a new fitness app that is quickly gaining popularity. The app provides a variety of workout programs that can be customized to your own fitness level and goals. The app also has a built-in community that provides support and motivation. 
5. Apple Fitness Plus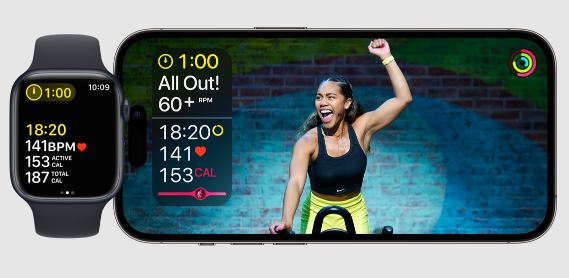 Another popular fitness workout app is Apple Fitness Plus. This app is constantly updated with new workouts. It offers a vast variety of options for anyone's fitness goals. It also has trainers who can help you modify your workout to meet your fitness goals. Another good option is the Apple Watch, which has several workout apps for you to choose from. Apple Watch-compatible devices can help you track your fitness goals using Apple Fitness+.
6. A Peloton 
A peloton is an excellent option for people who prefer cycling and HIIT workouts. The app also offers a large number of classes to fit your schedule. Its virtual studio experience gives you a sense of community. Plus, it offers a free 30-day trial. The Peloton app allows you to try out different classes and even compete with friends.
7. Megan Roup
Megan Roup is another great celebrity trainer whose programs are designed to be fun and effective. Her workouts focus on body toning, confidence, and empowerment. The workouts are fun and easy to follow. Even those with busy schedules can easily fit them into their schedule. This program is easy to follow and requires light weights.
8. Daily Burn
It is a comprehensive fitness program that offers a wide variety of workout videos, including strength training, cardio, yoga, and more. The program is suitable for all fitness levels, and new videos are added every day to keep things fresh. A paid membership is required to access the full range of features, but there is a free trial available.
9. Fitbit
Fitbit is a popular fitness tracker that also offers an online fitness program. The program includes workout routines, healthy eating tips, and goals to help you stay on track.
10. P90X
What is it: P90X is a comprehensive fitness program that offers a variety of workout videos, ranging from HIIT and cardio to yoga and strength training. There's something for everyone, and the workouts are suitable for all fitness levels.
The best thing about P90X is that it's always available, so you can fit a workout into your schedule whenever you have the time. There's no need to book a class or make a special trip to the gym.
The Bottom Line
Each of these programs has its own unique benefits, so it's important to choose one that will best fit your needs. For example, Daily Burn offers a variety of workout programs that you can do at your own pace, while Tone It Up focuses on helping you achieve your fitness goals with the support of a community of women.