Are you seeking to bring the gym experience into your own home? If so, then you may want to consider investing in a Fitness Mirror. Fitness Mirrors are interactive, wall-mounted mirrors that provide an immersive workout experience. With a Fitness Mirror, you can access thousands of on-demand classes, personal trainers, and even live classes. In fact, all from the comfort of your own home. This reviews article will guide you to choose the best fitness mirror of 2023.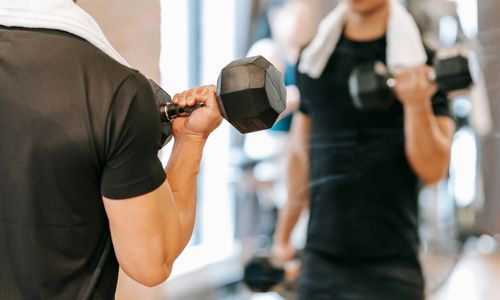 What is a Fitness Mirror?
A fitness mirror is a device that displays workout videos on a screen while you exercise. It's like having a personal trainer in your home gym! Numerous fitness mirrors also have features like virtual personal training sessions, live classes, and personalized feedback to help you reach your fitness goals.
We'll dive into everything you need to know about fitness mirror reviews to help you purchase the best mirror for your workouts.
Why Should You Consider a Fitness Mirror?
A fitness mirror, also known as a smart mirror or interactive mirror, is a new and innovative technology that can transform the way you work out at home. Here are some main reasons why you should consider a fitness mirror:
Interactive Workouts: A fitness mirror provides an immersive and interactive workout experience. It allows you to follow along with workouts on the screen, and provides real-time feedback on your form and technique.
Space-Saving: A fitness mirror is a great option for those who have limited space at home. It takes up less space than traditional workout equipment and can be easily mounted on a wall.
Versatile: A fitness mirror offers a variety of workouts, from yoga and pilates to strength training and cardio. You can switch between workouts and customize them to your fitness level and goals.
Personalized: Many fitness mirrors offer personalized workout recommendations based on your fitness level, goals, and preferences. This can help you stay motivated and on track with your fitness journey.
Convenient: With a fitness mirror, you can work out at home on your own schedule. You don't have to worry about commuting to a gym or finding a class that fits your schedule.
Overall, a fitness mirror can provide an engaging, personalized, and convenient workout experience that can inspire you achieve your fitness goals.
What Are the Best Fitness Mirror Brands, According to Expert Testing?
Fitness mirrors have become increasingly popular nowadays, with several brands entering the market. Here are 3 of the best fitness mirror brands with reviews, according to the fitness trainers:
1. FITURE Core Smart Workout Mirror Home Gym
This core smart workout mirror has real-time form feedback + 3-month membership to popular which includes strength, boxing, yoga, cardio sculpt, pilates, barre, hiit & more. 
The FITURE Core Smart Workout Mirror Home Gym is a relatively new type of home gym equipment that combines a large mirror with an interactive display to provide users with access to a variety of workouts and fitness classes. Here are some pros and cons to consider before purchasing:
Pros
Space-saving
Personalized workouts
Real-Time Form Feedback
3-Month Membership to Popular Fitness Classes
Cons
Quite expensive
Limited space for movement
2. Murrey Home Gym Mirrors
Having the right equipment is essential for an effective workout and one of the most important pieces of equipment is the home gym mirror. Murrey Home Gym Mirrors are the perfect solution for at-home training which are designed to provide maximum visibility, durability, and convenience.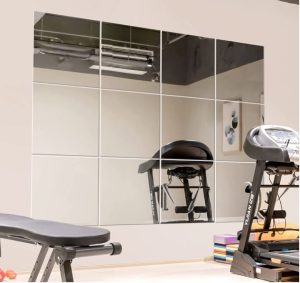 Pros:
Affordable
Enhances form
Boosts confidence
Makes the room appear larger
Provides a complete view of the body
Cons:
Can be intimidating
Installation can be difficult
Delma Home Gym Mirror Tiles
Delma home gym mirror tiles are a versatile and stylish solution for any home gym. They are made of high-quality glass that is designed to be shatter-resistant and safe to use.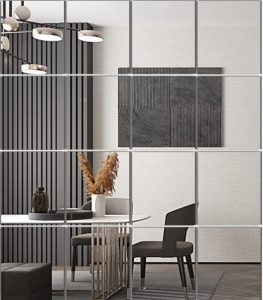 Pros
Wide viewing angle
Easy to instal
Glass Frameless Mirror
better reflection & more durable
Cons
Fragility
Limited customization
May look distorted on some uneven surfaces
When choosing a fitness mirror, you should consider the size, interactive technology, connectivity, and price. With so many great options on the market that can range in price from a few hundred dollars to several thousand dollars, there's a fitness mirror out there that's perfect for you.